IPTV Live Video Encoding & Streaming Newtek NDI
Stream from Newtek NDI sources
Choose newtek ndi as source type and click "..." button to search available NDI sources on your computer.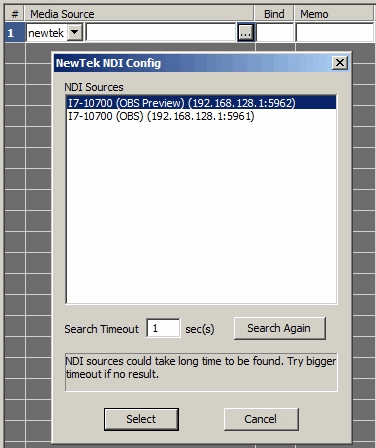 Note NDI sources might take long time to be detected. If no NDI sources found, try bigger timeout value and click Search Again.
Stream to Newtek NDI interfaces
Select Newtek NDI as Target Format and enter NDI name (default to "IPVTL##") your prefer in Target URL.